Click Here to Join the Campaign to Save Bees
For action item related to this campaign, go to www.save-bees.org. 
For more on Beyond Pesticides' BEE Protective campaign, go to www.BEEprotective.org.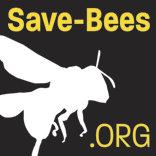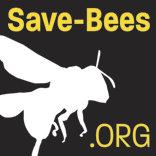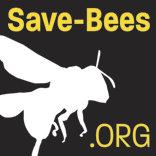 December 3, 2013 
Tell EPA Administrator Gina McCarthy Now is the Time to Save the Bees!
Dear Friends,
Hope all is well and that you had a truly delicious Thanksgiving in great company. In the 
BEE Thankful
 spirit, today we released an ad in newspapers across the country to elevate our collective voice to protect the bees and other pollinators from the steep decline that they are experiencing. You can take action to help pollinators and join our cause at 
save-bees.org
. 
A focus of the effort is to urge EPA to act on neonicotinoid pesticides, which are linked to the declining health of bees. We launched this effort at the same time that a moratorium in the European Union on some of these pesticides is set to go into effect. 
Here are actions that you can take and help spread the word:
(1) 
Visit www.save-bees.org
: Please sign the petition to urge EPA to take action. It's easy and important.
(2) Tweet to spread the word. Here are some sample tweets -- use the hashtag #savebees and target @EPA. Also consider replacing your profile picture the one above.
@EPA time to take action to #savebees from #neonicotinoids save-bees.org 

@truefoodnow

@bpncamp 

@pesticideaction

Bees pollinate 1 in 3 bites of food. Will @EPA #savebees? save-bees.org 

@truefoodnow

@bpncamp 

@pesticideaction

In the U.S. alone, honey bees' contribution to our economy is valued at over $19 billion. @EPA #savebees save-bees.org
(4) 
Add your group to the list of supporters
. Please let Beyond Pesticides know if your organization or business would like to be added to the supporter list for
save-bees.org
 by replying to this email. We have an opportunity to grow our voice with your support.
(5) 
Share a blog here.
 Share through social media or on email lists for folks who might be covering the issue in the press or want to read more about it.